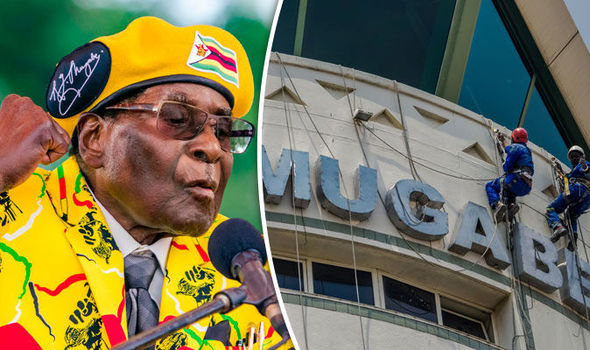 The Zanu-PF Youth League has said that it supports a call from the Zimbabwe National Liberation War Veterans Association (ZNLWVA) to rename Robert Gabriel Mugabe International Airport in Harare.
The war veterans on Tuesday said the former president was no longer suited to the airport named after him because the name Robert Gabriel Mugabe will be remembered for a leader who gave his flock to ravens like "he is a last-minute traitor".
They said they would soon submit a petition to the government on the matter.
In an interview, the secretary of the Zanu PF Youth League, Cde Pupurai Togarepi, said that they are gathering their full support behind the decision of their parents.
"The airport had a name before it was called Robert Mugabe, and when it suited us, we changed it, and in the same spirit, it's our privilege as a nation to rename the same airport as we want," he said.
"Zimbabwe is not the kingdom of Robert Mugabe but belongs to Zimbabweans, so we support the decision taken by our elders without any hesitation or regret."
Cde Togarepi said that if the government agrees with the name change, they prefer a name that promotes the image of Zimbabwe.
Meanwhile, the Children of Zimbabwe National Liberation War Veterans Association said they shared the same feelings with their parents.
"Mugabe betrayed the fight and that airport is the tourist sight of Zimbabwe, it is unacceptable to name it after a traitor.
"We feel that this should have happened as soon as he chose to betray the battle," said CZNLWVA Secretary General Cde John Muchenje.
"Mugabe and his family can not oblige Zimbabwe to ransom, they do not have a deed of ownership of the land, which is why we have to bring the nation further without the shadows of people who abandon us around us."
The airport, formerly Harare International Airport, was renamed to the former president following recommendations from the then Zanu-PF Youth League led by Kudzanayi Chipanga.
The name was changed in November last year, a week before the resignation of Mr. Mugabe. – State media
If our services helped you, our work would be much safer with your help –

From £ 5 you can support ZimEye – and that only takes you a minute.
Source link