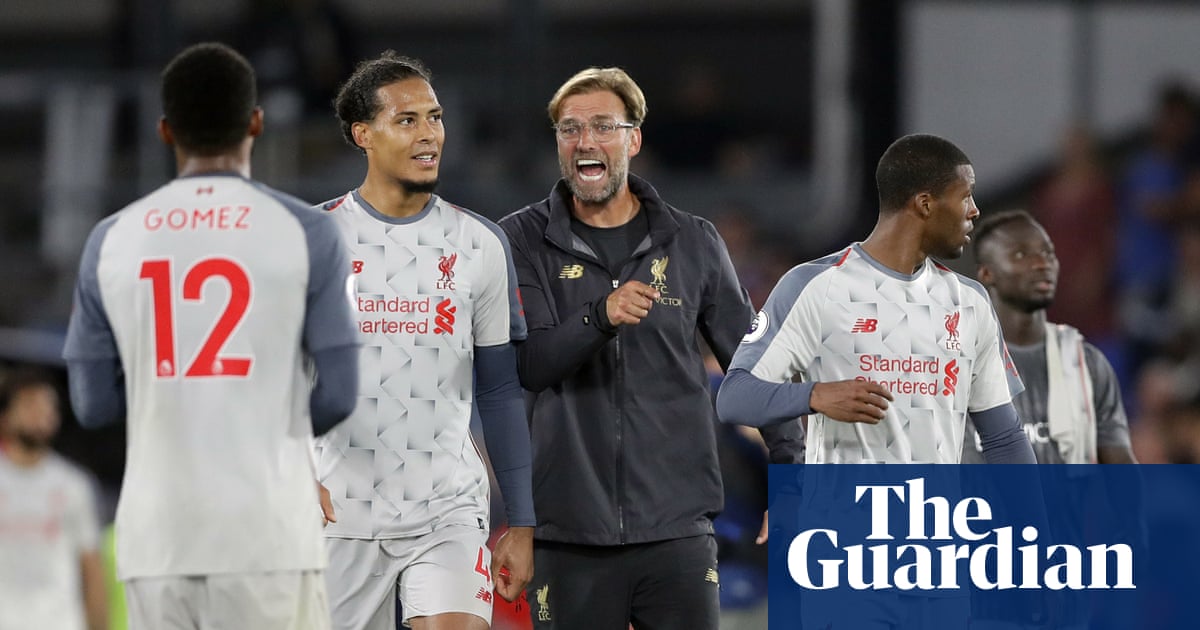 Jürgen Klopp praised Liverpool for playing "ugly" in order to wriggle himself further than Crystal Palace in Selhurst Park and to keep his winning start of the new season with his counterpart, Roy Hodgson, who remained indifferent to the penalty assignment, overtaking the hosts.
Liverpool, inspired by the excellent Virgil van Dijk, weathered the second half of the revival that Palace had collected until it was reduced to 10 men and secured a second consecutive clean slate despite only offering a glimpse of their attacking best. "You have to play it like it is and be a real challenger, play ugly, do all that sort of things," Klopp said from the display of his team. "Our goal is to be a tough opponent, which we did.
"We expected Palace to be strong and we would have a clear approach to playing a large number of long balls, which I saw in the warm-up of [Wayne] Hennessey practicing and thinking, wow, this is going to be really difficult. But to see that a defender wins almost 100% of the situations without a mistake … Virgil was very important. His performance was really good. Quality costs a specific price. Cars are like that. Many things are like that. Players too. But no one now thinks of the compensation, which is good. At the moment he is at least worth it, even if it is not too cheap.
"We could have done better offensively, and it was not a brilliant football game of ours, we do not have to make something that it was not, but it was a big step, everyone knows that when we're not brilliant, we usually lose. we were not brilliant, but we won. "
The stubborn refusal of Palace to stop after the break, even after the resignation of Aaron Wan-Bissaka for a professional offense, offered Hodgson some encouragement. Nevertheless, the former manager of Liverpool and England was still furious long after the last whistle by the soft penalty awarded to the visitors for the challenge of Mamadou Sakho on Mohamed Salah at the end of the first half.
"It is not a punishment," he said. "I have been in football for a long time and if that is a penalty, the game has gone beyond just recognition. [Sakho] tries to foul the player. He tries to defend.
"There's no way he's looking for contact with the player himself, if people can not see that, then I'll be the pariah who only sees what he wants to see If you see something else up there, I'll accept that .
"I do not want to punish my team that way, I do not think we threw a penalty, and I do not think Liverpool deserved to be 1-0 after half-time, thanks to that penalty. Van Dijk eliminated Max Meyer and we did not get a penalty We had bad luck with referee decisions It is a reason for frustration and anger But if you ask me about the team's performance, I thought it was very, I was more interested in the fact that we played very well. "
Source link