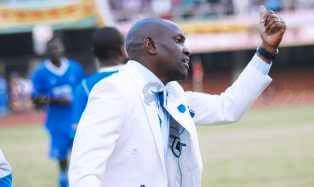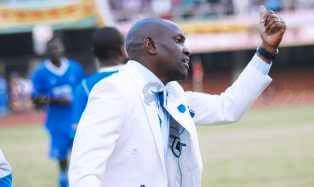 Terrence Mawawa
Dynamos head coach Lloyd Mutasa was disappointed yesterday after his match was not in the match against Yadah Stars.
Mutasa has expressed concern about the poor performance of his team prior to Sunday's derby clash against the bitter old enemies, Caps United. Dembare was limited to a goalless draw of Yadah.
The Glamor Boys were poor in the park and their nasty performance manifested themselves in frustration with both fans and players when defender Marshal Machazani got a straight red card after being admitted that he deliberately stamped on Simba Sithole.
"There is no coach who wants a bad show in a derby, everyone would want to go in the background of a moral boost, we thought we were going to build on our performance against ZPC Kariba, but we should not," Mutasa said.
"It was really frustrating to play against a team where players were losing turns, they did everything they could to kill the rhythm of the game, but that's football, we'll take that point and prepare for the next matches. "
Dynamos played a modest match against Yadah with returning midfielder Brett Amidu who lost some golden chances.
If our services helped you, our work would be much safer with your help –

From £ 5 you can support ZimEye – and that only takes you a minute.
Source link