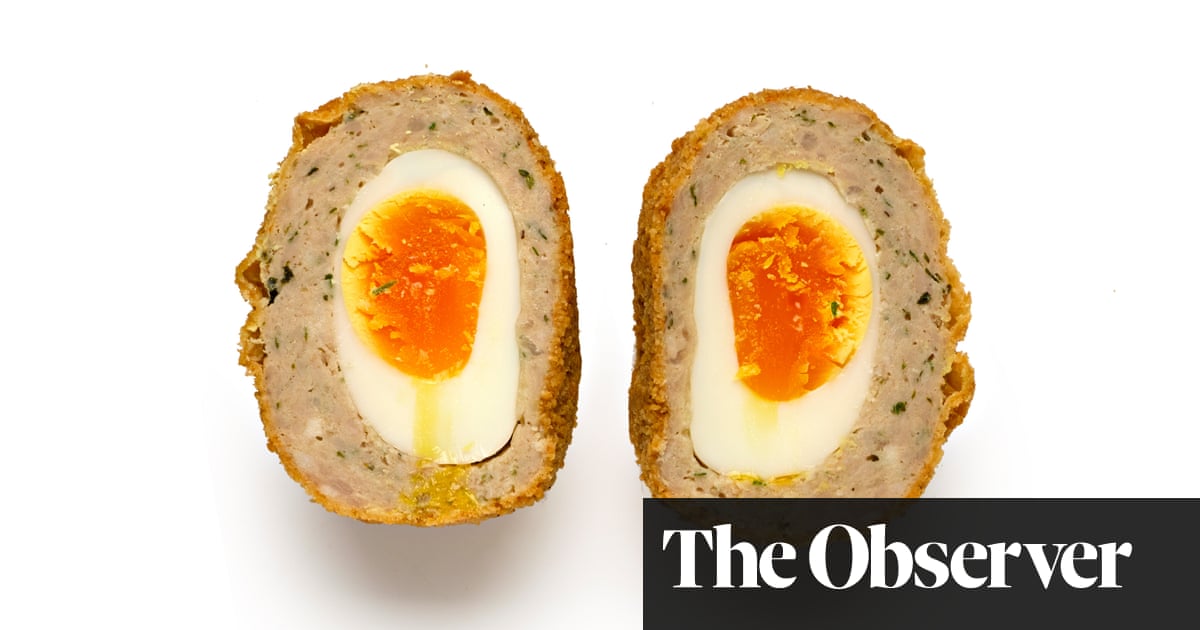 IIt is in the nature of hospitality stories that they come with a selection of ready-made metaphors. And so it is that the newly introduced hospitality industry level control can be variously described as a collapsed soufflé, a split sauce, or, perhaps most appropriately, a full-on dog dinner.
Over the weekend, in part to soften its own rebellious MPs, the government released the evidence used to justify those restrictions: the closure of all pubs and restaurants in the three areas, and the rule that locations in row two should only allow alcohol serving alongside a meal, "forcing all those pubs to close without a food offering. It was a thin document, referring to the obvious fact that without social distance, pubs and restaurants are busy places where virus transmission is likely. It pointed to superspreader events in South Korean and Japanese bars and clubs. However, it did not include transmission speeds in sites that used strict infection control measures such as those put in place in the UK since July.
The one study, by an economist at Warwick University, was certainly not mentioned, which did suggest a link between rising infection rates and the government's 'eating out to help' plan in August. But again, it's a strange piece of work. It only claims a link – not a causal link – between rainy days when fewer people were expected to eat out and lower infection rates. It is also contradicted by a survey by UKHospitality, the industry association, which reported small numbers of infections among restaurant staff and customers.
As flawed as the government's evidence was, it gave the industry something tangible to contradict. Chefs and restaurateurs sounded on social media insisting that their business was Covid safe. But those forensic arguments were quickly pushed to the brink when, spurred on by journalists looking for a bit of light relief, the exchanges degenerate into a cheery tale of what was actually a substantial meal. Cabinet Office Minister Michael Gove suggested a Scottish Egg. No doubt he thought it was a brilliant choice, confirming his 'man of the people' credentials. Or maybe not. Invention of the scotch egg is claimed by upscale store Fortnum & Mason as a Georgian take-out food for aristocrats traveling from London along the Great West Road to their country estates. The perfect choice for a government headed by an ancient Etonian.
"It was annoying," said Chef Tom Kerridge, who owns a number of pubs and recently screened a BBC documentary series on the challenges facing the industry during the pandemic. "You made Michael Gove laugh and joke about it, which showed a total disrespect for an industry that employs three million people. It's no laughing matter. Kerridge describes the government's late bid of £ 1,000 for each of those pubs that can't open at all as "shameful and condescending".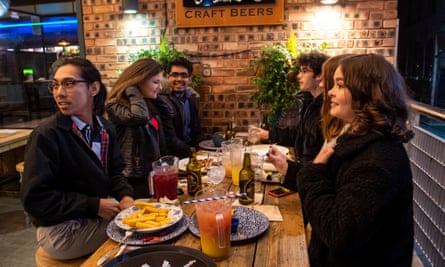 The new rules have also made it clear how classically our approach to eating and drinking out of the house still is. In fact, they said if you were civil enough to want to eat something, you could get bladder as much as you wanted. But if you were an oyk who just wanted to go to the pub for a pint, you might forget. As Kerridge puts it, "The people who make these rules live in beautiful houses with large gardens. Wet pubs [with no food offering] are the only space many people have to get out of a tight accommodation. "
Intriguingly, early last week, the phrase "substantial meal" was quietly dropped from guidance after it was found to be defined by legal precedent. According to Law GazetteIn a 1965 case, judges ruled that accompanying sandwiches were substantial enough to allow two men to continue drinking in a hotel under an "extension of the evening meal." Thus, the expression has been replaced by "a table meal", meaning "a meal eaten by a person at the table". But apparently not if that table is in a pub and you only have a pint. But in a theater, where the nice people you can trust go, it's totally fine.
The hospitality industry welcomed the introduction of an extra hour before curfew to eat after the last shift at 10pm, but otherwise the mood was one of bitterness. "The rules feel arbitrary and unfair," one leading restaurateur told me, "especially when so many businesses are struggling to survive." The restrictions also require people to eat only with members of their own household. "If you fight to survive and think the rules are unfair, are you going to stick to them or are you going to look at them and conclude that it's not your job to supervise them?"
It's a fair question. The supervision of Covid-19 regulations must be done with permission. And yet these rules for the hospitality industry are so poorly written that such permission has been tested. We have been treated to the bizarre spectacle of police officers wandering pubs inspecting what is being served, making a judgment on whether or not a slice of pizza, a patty or, yes, a Scottish egg, counts as dinner, as they do ' are your mother. It's confusing for diners, it's a waste of police time, and above all, it's grossly unfair to a hospitality industry that has been thrown with every blow this pandemic has dealt.
Source link